Help us Thank Bernie Sanders
Friends,
We owe Bernie a great debt. Years from now people will be writing op-eds for prominent New York publications about how Bernie Sanders injected new blood into politics. During this cycle alone, at least 466 Sanders supporters have run for public office[1].
Millions of young people, many of whom had never voted before, became involved in the political system because of Bernie Sanders. Because of Bernie, the Democratic party has agreed on the most progressive platform in recent history—calling for a raise in minimum wage to $15 an hour and making public universities debt-free. Bernie has proved to many of us that progressive ideas and politicians are not marginal—they are mainstream.
So please, sign our thank you card to Bernie.
Help us to let him know how much his campaign has meant to the working class and to those fighting for a more just and equitable America: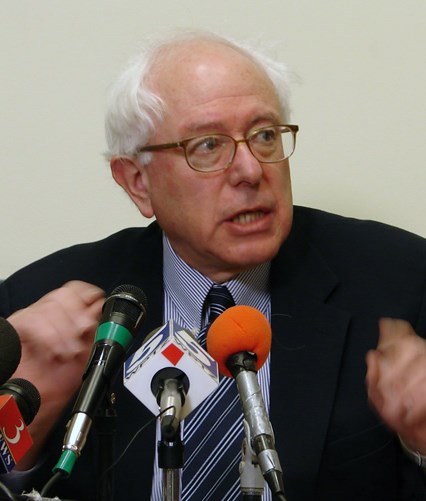 Dear Bernie,
Because of your work in the last year, the Political Revolution is well underway. Common-sense progressive ideas that were once considered marginal now have a voice in American politics. Supporters of you are running for offices across the country, and thousands of young people have united behind you to call for a raise in the minimum-wage and for free tuition at public universities. Without you, only a few of us would have guessed that progressive politics could work in America. Because of you, we are not afraid to voice our dissent and call for a system that works for Americans.

So thank you Bernie Sanders. Your message has inspired millions. Count us among them.


Sincerely,

Team Misty and undersigned
[1] Berniecrats.com
[2] Image by Bernie Sanders [Public domain], via Wikimedia Commons